Going on holiday: Where will you leave your cat?
If you observe cats carefully then you will see that they have a lot of human qualities like emotions, strong personalities etc. They are just like family to us and give us a lot of happy moments.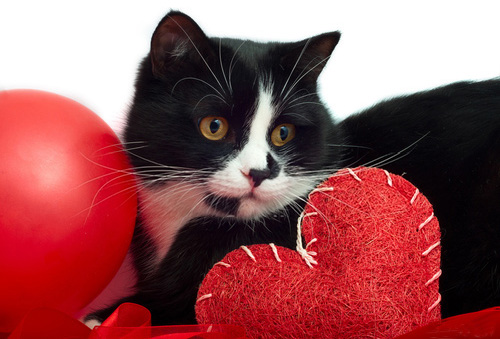 But when you have to travel to some place because of an emergency or for a holiday, you have to think about where your cat will stay. Many people take their cat with them while travelling and then they face problems like hotel restrictions and travel induced cat illness. Some people call their friend or family member to take care of their cat but they may not have the time to look after your furry friend. Some people contact a pet sitter to take care of their cat but while doing that they are leaving their home to a person whom they don't properly know. So, who is able to properly take care of your cat? - Professional cat boarding services.
The main benefit you will get of having your pet stay at a boarding facility is that you cat is being looked after by professionals who are used to caring for cats. In a boarding kennel, animals are checked up on daily to make sure that they are eating and drinking properly, not catching any disease and are happy and comfortable.
Boarding your cat: Remember these important tips
Start your search- You can contact cat owners you know in your area and inquire about their experiences with boarding facilities. Write down on a page the boarding facilities that your friends recommend and list any pros and cons they mentioned. Talk with your vet for suggestions of boarding facilities. Look up on the internet and browse websites of cat boarding services. At the end, visit boarding facilities which you shortlisted after your search and check what they are offering. Make sure that they have maintained cleanliness and cats in their place look happy and comfortable.
Don't hesitate to book early- As soon as you plan to spend your holidays away from your place, start looking for a boarding facility and when you found one which you think is best, book a place for your cat there as early as possible because most catteries are booked up on holidays and term times. For securing your reservation, find out if you can pay a deposit to boarding company.
How to prepare your cat for boarding? – A month before boarding your cat, get a vet checkup just to ensure your cat's health, especially if your cat is old and has chronic conditions. Also many boarding facilities require cats to be vaccinated before their stay in the boarding. The boarding facility may also have specific immunizations that are required. Therefore don't forget to update vaccinations a month before boarding your cat.
Agreement with boarding facility- Boarding facility you are hiring should have some type of agreement which clearly states your rights and responsibilities of boarding company. This type of agreement is important as it will protect both you and boarding company from any misunderstandings.
Other things to consider
Start boarding your cat at the time when they are young as this will make your cat used to a boarding facility.
To help adjust your cat in the new surroundings of boarding easier, bring your cat's favorite toy, blanket or pillow case in the boarding.
Ask from the boarding facility if you can bring favorite food of your cat in the boarding as cats too often get diarrhea or stop eating if their regular food is changed.
Make sure the boarding facility you are hiring has a license.
Don't forget to provide the boarding facility your contact details along with details of a local backup in the case of any emergency.
While leaving your cat in the boarding facility, wait in the office until their staff takes your cat inside the boarding as cats settle in better if they don't see that you are leaving them.