Do you know how to find the perfect place for your feline friends?
Cats are not human however they display a lot of human qualities like strong personalities, emotions etc. They are like our family to us. They give us love, laughter and happiness. Although you never know when a family or local emergency may force you and your cat to spend a night apart. People often worry about the caring of their cat when a situation like this arises. They need someone to take care of their cats as they cannot leave them alone at home. Fortunately, today's cat owners have several choices but you have to spend some time in researching for the right and most suitable boarding for your cat. While choosing boarding for your cat, make sure that your cat is comfortable and will enjoy his or hers days at the boarding cattery. So, here are some tips that will help you to choose best boarding for your cat.
Tips for choosing boarding services
Compare facilities:
While choosing boarding services for your cat, first find out which things are necessary for a reputable boarding company. Then compare those facilities with the one you are going to use. If the company meets your needs completely, then you should look to choose this company. If not then keep looking for the right place.
Examine facilities:
After choosing your company, Visit their office to examine the facilities they are offering. Here are some of the facilities you should be looking for: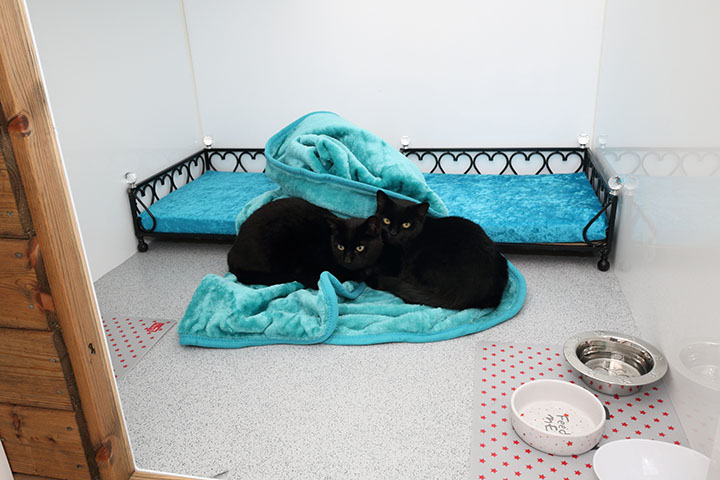 Sleeping areas- Make sure that the area is a suitable size and is in line with regulations, check to see if the sleeping quarters is adequately heated and that it has enough ventilation, make sure the sleeping quarters is comfortable and clean.
Feeding area- It is very important to examine the feeding area due to the health of your cat. Make sure that cleanliness is properly maintained in the feeding area.
Litter trays- All litter trays should be clean when you first arrive in a boarding cattery, confirm that the litter in the trays have been replaced. This will stop any cross infection.
Food services- Check that the company has everything from special nutrition to local cat food. If the food you are asking for is not available in the company, give them extra money to arrange the food.
Emergency services:
Make sure that the company has adequate medical and emergency services for your cat as well as insurance, all catteries must have fire evacuation plans in place.
Cost of company:
You pay for what you get, sometimes it is better to pay that little extra and know that your cat will be secure while you are away. Check all the price ranges and service costs of the company. Make sure that there are no hidden charges.
These tips will definitely help you to find the best and most suitable place for your cat. You can enjoy your holiday and your cat can also enjoy the boarding stay in your absence.